Advisory Services
·
Gothenburg, Sweden
Data Scientist
Annotell started in 2018, with the mission to make safe perception for autonomous mobility possible. We help to enable autonomous vehicles by providing a comprehensive solution to data for the development and validation of its perception system. Our customers trust Annotell to guide them, and we are looking to expand our team to accelerate that exciting journey!
The team
Our Advisory Services team guides our customers to build safer and better products. The team combines AD/ ADAS perception expertise with data-driven research and analysis to stay one step ahead of our customers. As a Data Scientist in this team, you apply methods to statistically argue that a perception system is safe. Our goal is to help our clients understand their data better and guide them on their way to success with an intuitive and comprehensive representation of the quality and content of annotations.
We focus on challenges in structuring, quantifying, and measuring data from computer vision and AI problems. We address questions such as, how to best represent the quality of our annotation delivery? How can we identify and measure the effect of ambiguity in the data? How can we optimize annotation time and workflows of annotations with experiment setups? How can we model annotation time, content, and quality relationships?
The role

As a Data Scientist, you also work with other teams in the company to enable them to make data-driven decisions and aim to collaboratively drive forward evaluation and analysis of the underlying use cases and hypotheses for key features and functionality in our product offering. You will have the opportunity to bring together domain expertise, analytical skills, and decision support to make our platform the best to enable Safe Perception.
Who you are
You have the right mindset and passion – that is what we value the most. Besides that, we believe you have the following personality traits and hard skills

Great communication, organization, and team working skills.

Genuine curiosity and passion supported with taking initiatives to drive ideas forward.

You have a degree linked to software/computer science, physics, statistics, or mathematics.

Hands-on experience querying and manipulating data, drawing insights, and creating visualizations.

Fluent in Python and SQL. Additional analytics tools experience is welcome.

A proficiency in statistics and the competence to perform advanced analytics (such as regression modelling, A/B testing, significance testing, etc.)

A good understanding of how to build datasets to assist stakeholders in making data-driven decisions.

Experience with designing and developing concepts and prototypes.

Ability to convert complex use-cases into communicable stories, with data and visualizations, that provide actionable insights to stakeholders.

Experience with computer vision or/and AD/ADAS perception systems.

A deep understanding of both classical and modern machine learning algorithms
If you do not have them already but you have similar engineering skills and good learning skills, please do not hesitate to reach out to us!
What is in it for you?
Other than working with extremely talented and humble people in a fun and creative environment we also have a lot of other great benefits!
Strong values and purpose-driven company
Workplace flexibility and Work-life balance
Competitive salaries
Exciting career opportunities in a dynamic and fast scaling startup!
Parental pay, salary exchange, maximum health benefit, order your own workstation, place your own pension - to name a few.

Location
We are operating in a global market and are looking for talents around the world. At this point, we are primarily interested in talents for the team in:
Gothenburg, Sweden (HQ)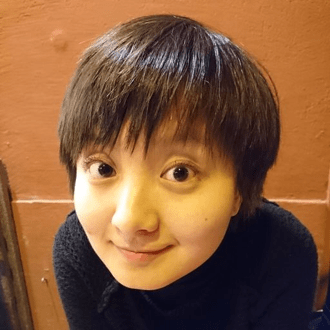 Contact
Polly Jing Li
Manager Advisory Services – Advisory Services
Related jobs
Working at Annotell
We are in it to win, and have fun while doing it! To be part of Annotell is to be part of a purpose driven company with strong values where we, together, create what Annotell will be tomorrow.

It's a great place to spend your time if you enjoy a highly dynamic and creative environment - filled with innovative and talented people. Since we are scaling fast, there is always opening up exciting career oppotunities... if you're up for the challenge.

We believe in working hard, but smart. Not putting in extra hours, but rather find new efficient ways of doing things. Annotell is a big promoter of work-life balance and remote work-flexibility. Work is important, but it's not everything. We want everyone working here to be able to combine all the things that are enjoyable in life and come to work with a positive energy and the attitude of getting things done!
About Annotell
Annotell was founded in 2018 by Oscar Petersson and Daniel Langkilde, two engineering physicists working in the field of Deep Learning. They were frustrated that it was too hard to acquire reliable and high-quality training data, a need which Annotell was formed to solve.
We now support world-leading companies in the field of Autonomous Driving, Advanced Driving Assistance Systems and Active Safety development worldwide.
Our headquarter is located in the automotive capital of Scandinavia, Gothenburg. We also have an office in Münich. As we continue to grow we are adding more locations around the world.
Already working at Annotell?
Let's recruit together and find your next colleague.