Advisory Services
·
Gothenburg, Sweden
·
Fully Remote
Master Thesis: Prototype of Situation Awareness Detector
We usually respond within a week
Motivation and background
The development of self-driving vehicles is an important and challenging task. The vehicles' perception systems are often based on deep learning and training these models requires a huge amount of annotated data. Annotating data is time consuming and our teams at annotell have developed an annotation platform to make the annotation workflow efficient, including all aspects from UI/UX to integration of interactive deep learning algorithms.
Problem description
The objective of this thesis project is to create training data for a situation awareness function and also train and validate a model predicting the chosen situation. Example of situations that can be of interest, bus stopped at a bus stop (in contrast to a parked bus), predicting target movement intent or some other situation that is useful for a planning function


We expect the students to:
Perform a thorough literature study and select one or two suitable situations that is useful for a planning function

Create annotations for training of an AI to detect the chosen situation

Train and validate the AI and possibly update the annotations and iterate the training

Suggest an effective way to annotate (automatically or manually) selected situations
Applicant profile
We seek two students with an interest in deep learning. We also expect the students to have experience with python and preferably pytorch.
Project information
Project start: 15th Jan 2022
Duration: 20 weeks
Last date of application: 5th of Dec
Contact information:
Isak Hjortgren, isak.hjortgren@annotell.com.
Tommy Johansson, tommy.johansson@annotell.com
Departments

Locations

Remote status

Fully Remote
We usually respond within a week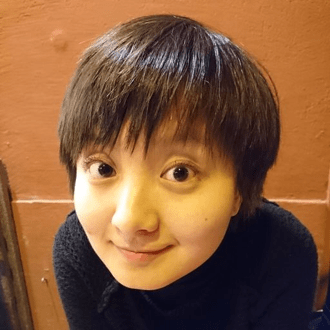 Contact
Polly Jing Li
Manager Advisory Services – Advisory Services
Working at Annotell
We are in it to win, and have fun while doing it! To be part of Annotell is to be part of a purpose driven company with strong values where we, together, create what Annotell will be tomorrow.

It's a great place to spend your time if you enjoy a highly dynamic and creative environment - filled with innovative and talented people. Since we are scaling fast, there is always opening up exciting career oppotunities... if you're up for the challenge.

We believe in working hard, but smart. Not putting in extra hours, but rather find new efficient ways of doing things. Annotell is a big promoter of work-life balance and remote work-flexibility. Work is important, but it's not everything. We want everyone working here to be able to combine all the things that are enjoyable in life and come to work with a positive energy and the attitude of getting things done!
About Annotell
Annotell was founded in 2018 by Oscar Petersson and Daniel Langkilde, two engineering physicists working in the field of Deep Learning. They were frustrated that it was too hard to acquire reliable and high-quality training data, a need which Annotell was formed to solve.
We now support world-leading companies in the field of Autonomous Driving, Advanced Driving Assistance Systems and Active Safety development worldwide.
Our headquarter is located in the automotive capital of Scandinavia, Gothenburg. We also have an office in Münich. As we continue to grow we are adding more locations around the world.
Already working at Annotell?
Let's recruit together and find your next colleague.