Data Delivery
·
Gothenburg, Sweden
·
Remote
Project Coordinator to Annotell's Data Delivery Team
A safe future requires reliable data for autonomous systems. Annotell helps to validate autonomous vehicles by providing a comprehensive solution to data for development and validation.
The Data Delivery team is the link between customers, annotators and the platform and is an essential part of creating reliable data to the customer. We are now looking to expand our team with a new Data Delivery Coordinator to join our highly skilled and ambitious team!

Annotell started in 2018, with the mission to make safe perception for autonomous mobility possible. To achieve this we have created the Annotell platform where our customers easily can handle all of their automotive data under one roof.

The team
The Data Delivery Team is a central part of Annotell, especially when it comes to Advanced automotive labelling solutions (annotations) where we are the link between our customers, annotations and our platform. We are the rapid response part of our deliveries and we succeed by collaborating with other departments to ensure timely deliveries to customers. We work closely together with departments such as Sales, Advisory Services and Engineering to find the best technical solutions, and in the end to make our customers happy.

Sounds interesting! But...what does annotation mean?
If you dont know a thing about annotation yet, don't worry - we will teach you when you get here. But let's just go through a brief explanation about the main scope in order to paint the full picture regarding what the role entails.

Roughly speaking: annotation is when rules are placed on data (the data can be e.g. pictures, videos). The "rules" are information in the form of labels, or tags and Annotators are the workforce who sets these rules. Annotell provides the annotators with the data, instructions (quality and speed), a framework and a platform to work in. Through this, our responsibility is to ensure that the Annotators have the right support and tools to unanimously agree on how the data should be annotated.

The role
As our Data Delivery Coordinator you will manage the annotation timeline and workforce for multiple deliveries. You will monitor and review the deliveries continuously to ensure efficient workforce allocation. You will work closely with our Annotation Quality Managers, a highly skilled team that supports annotators with quality and annotation technique understanding. Together with the Quality Management team you will ensure consistency, quality and timeliness for annotations.

Who you are
You have the right mindset and passion – that is what we value the most. Various backgrounds and experiences can make you a good fit for this role and our team. If you are unsure about how you would fit, don't hesitate to apply and we can figure it out together.

Since our annotation teams work all around the world, and you are a key part of supporting them on a day-to-day basis, we believe that you are a person who enjoys and thrives in being a part of that cultural diversity and that you see yourself as an excellent communicator. You will benefit from having a passionate and outgoing personality, and not being  afraid of direct and straightforward communication. If you enjoy being flexible in your way of working, have a proactive mindset and dare to act under uncertainties, then the Data Delivery team might be a good place for you

Besides that, we see that you fit into several of these:

A university degree within a relevant field and/or, 
Previous experience of coordinating in multiple projects (creating structure, prioritizing etc) with high flexibility under uncertain phases are of great interest for us 
Fluent in English, both written and spoken 
Good experience of working with spreadsheets, e.g Excel 
Good understanding of statistics/reporting and how to structure them 
What is in it for you?
Other than working with extremely talented and humble people in a fun and creative environment we also have a lot of other great benefits!
Strong values and purpose-driven company 
Workplace flexibility and Work-life balance 
Competitive salaries 
Exciting career opportunities in a dynamic and fast scaling startup! 
Parental pay, salary exchange, maximum health benefit, order your own workstation, place your own pension - to name a few 
Application
We recommend that you submit your application as soon as possible. We select and perform interviews continuously.

If you have any questions regarding the position, please contact People & Culture Manager Rebecka Simonsson at rebecka.simonsson@annotell.com.

About Annotell
Annotell was founded in 2018 by Oscar Petersson and Daniel Langkilde, two engineering physicists working in the field of Deep Learning. Our mission is to make safe perception for autonomous mobility possible. We now support world-leading companies in the field of Autonomous Driving, Advanced Driving Assistance Systems and Active Safety development worldwide.  Our office is located at Lindholmen, just by the beautiful waterfront and Lindholmen Science Park.
Departments

Locations

Gothenburg, Sweden

Remote status

Flexible Remote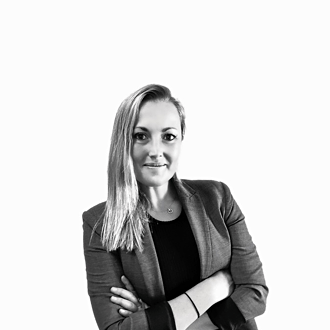 Related jobs
Working at Annotell
We are in it to win, and have fun while doing it! To be part of Annotell is to be part of a purpose driven company with strong values where we, together, create what Annotell will be tomorrow.

It's a great place to spend your time if you enjoy a highly dynamic and creative environment - filled with innovative and talented people. Since we are scaling fast, there is always opening up exciting career oppotunities... if you're up for the challenge.

We believe in working hard, but smart. Not putting in extra hours, but rather find new efficient ways of doing things. Annotell is a big promoter of work-life balance and remote work-flexibility. Work is important, but it's not everything. We want everyone working here to be able to combine all the things that are enjoyable in life and come to work with a positive energy and the attitude of getting things done!
About Annotell
Annotell was founded in 2018 by Oscar Petersson and Daniel Langkilde, two engineering physicists working in the field of Deep Learning. They were frustrated that it was too hard to acquire reliable and high-quality training data, a need which Annotell was formed to solve.
We now support world-leading companies in the field of Autonomous Driving, Advanced Driving Assistance Systems and Active Safety development worldwide.
Our headquarter is located in the automotive capital of Scandinavia, Gothenburg. We also have an office in Münich. As we continue to grow we are adding more locations around the world.
Already working at Annotell?
Let's recruit together and find your next colleague.